Together, We Create BIG Futures
Your donation positively impacts a child's life. Not to mention, it makes you a part of something big.
It's not just a donation. It's investing in a child's future.
With nearly 370 agencies in all 50 states and the District of Columbia, each Big Brothers Big Sisters affiliate is a 501(c)3 non-profit organization with its own staff, budget, and board of directors. When you give to Big Brothers Big Sisters, you join our cause and directly impact the children in your community.
No matter the size, donating can make a difference in the lives of young people around you.
It's a great return on your investment.
Research shows mentoring works. Children involved with Big Brothers Big Sisters show differences in their personalities and academic lives by building confidence and relationships with their families. Children enrolled in Big Brothers Big Sisters are 52% less likely to skip school. 
Tierney, J.P., Grossman, J.B., and Resch, N.L. (1995) Making a Difference: An Impact Study of Big Brothers Big Sisters. Philadelphia: Public/Private Ventures
Your support goes far.
Your financial support helps provide programs and services in your community and nationally. We can develop more college graduates, community leaders, and entrepreneurs. Your support helps:
Become a part of the Big Brothers Big Sisters of Central Oregon family today.
Community Fundraising
Businesses and community members help us match kids with mentors through community fundraising. We very much appreciate the efforts of these defenders of Potential!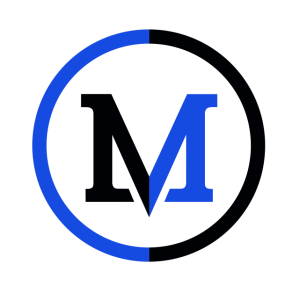 Moeller LBC is a Bend based life coaching, nutrition and fitness company, and they'll donate 20% of their subscription sales to one of their non-profit partners (of the customer's choice) and Big Brothers Big Sisters of Central Oregon is excited to be one of them.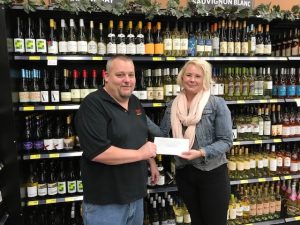 The Grocery Outlet in La Pine was excited to see us matching kids in their community with mentors, that they raised $2,000 in donations from customers for our program there!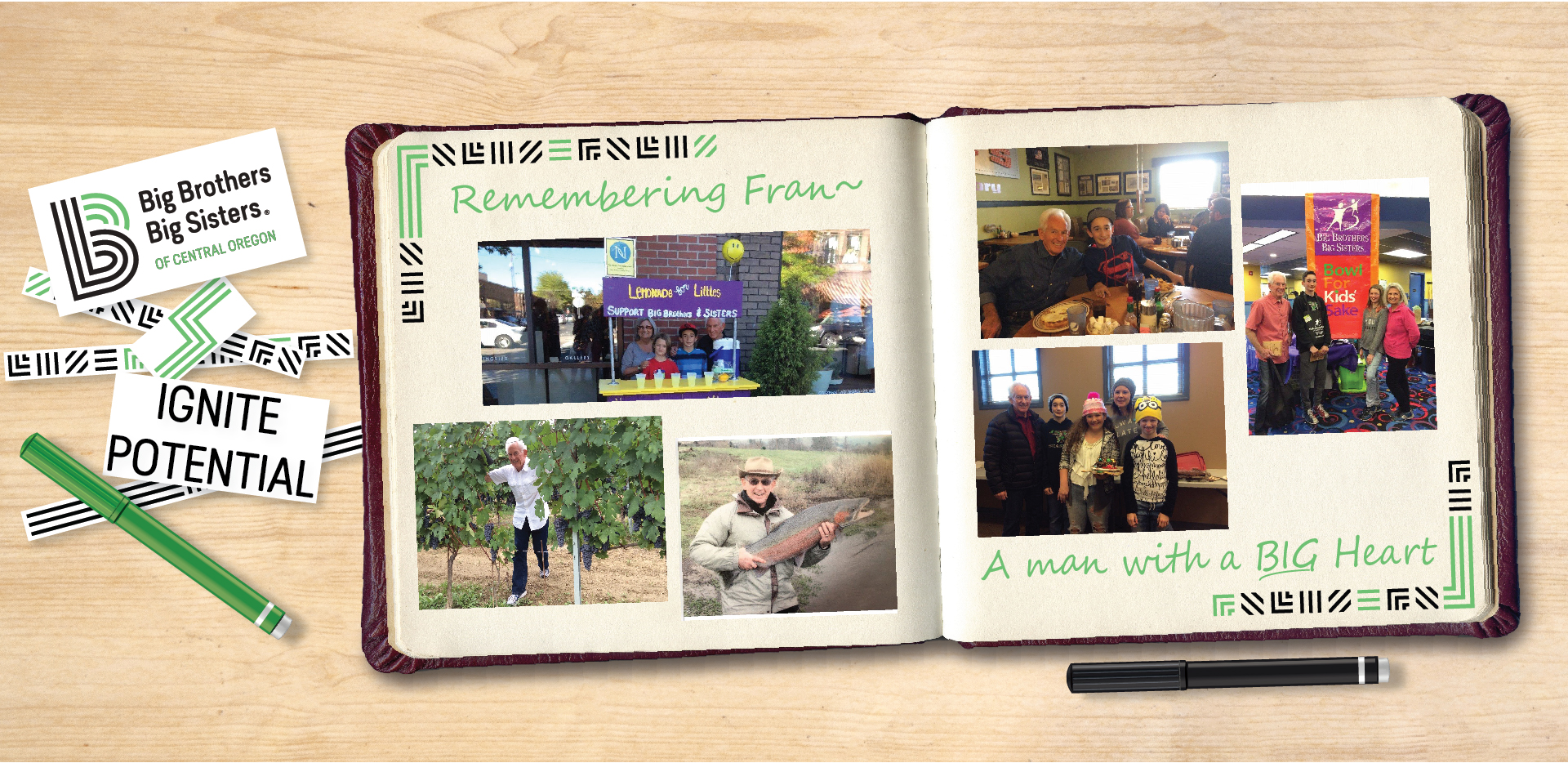 Fran Borcalli (1942-2019) was Central Oregon's 2017 Big of the Year.  Fran was a devoted Big Brother that went above and beyond to be a mentor not only to his Little Brother, Devin, but to others throughout his life.  Fran was the type of BIG that would always put his Little first, willing to do anything Devin wanted to do…even if that meant going to the skate park to encourage Devin in his attempts to learn new scooter tricks, horseback riding, or long boarding on the Deschutes River!  
Fran his wife, Nancy, and her Little, Xandria, became a pseudo family to Devin.  Fran was a rock for Devin and a male role model during Devin's pre-teen and teenage years. 
Fran unexpectedly passed away on June 24th, 2019, after a life well lived and a legacy of people whose lives are changed forever. 
In honoring Fran's memory, contributions can be made in his name to Big Brothers Big Sisters of Central Oregon.

You may also send a donation to 62895 Hamby Rd. Bend, OR 97701 or call 541-389-1409 to make a donation by phone.