From our Staff to our Advisory Board, Big Brothers Big Sisters has a compassionate and dedicated group of individuals on our side that are willing to do whatever it takes to help change children's lives for the better.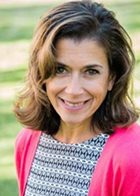 Sandy Cassio
Program Director

Bridget Branson Albert
Community Outreach Coordinator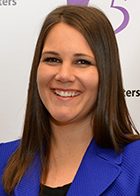 Elysia Kiyija
Match Support Specialist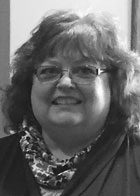 Nancy Dodge-Diaz
Jefferson County Program Coordinator
Nancy Dodge-Diaz helped launch Big Brothers Big Sisters in Jefferson County in 2005 and continued until 2015. During that time, she was elected to the Culver City Council and then became Mayor, a position she held until 2020. Nancy came out of retirement to relaunch BBBSCO in Jefferson County in May 2021. She has a passion for helping our youth reach their potential in life.  For more than 20 years, Nancy has been a volunteer with Jefferson County Fire District as an Emergency Medical Responder. She enjoys spending time with family, and plans to travel with her husband when not working. She spends her spare time sewing baskets, bowls, and making quilts.
Francia-Schlundt-Rojas
Match Support Specialist  
Francia Schlundt-Rojas moved to Central Oregon from Venezuela 7 years ago and pursued a career as a certified nursing assistant. She enjoyed this experience but felt the need to help more people in the Hispanic community; and took a position with Big Brothers Big Sisters of Central Oregon. She will be working with our Spanish speaking mentors and families to help support their matches. She has three awesome kids, enjoys cooking and loves spending time with family and friends.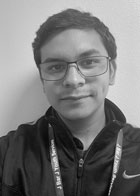 david riviera
Enrollment and Match Specialist
David Rivera moved to Redmond Oregon in 2007 and spent most of his childhood as a Redmond native. He started off working in retail and has over 6 years of customer service experience throughout his time in Central Oregon. He moved to Eugene and completed his bachelor's degree in psychology in 2019 then returned to Central Oregon to start giving back to the community. He is currently a mentor with the Deschutes County Sheriff's department's COPY program, a research assistant with the University of Oregon's SNAP lab, and a crisis counselor with the crisis text line. He hopes to attend graduate school in the near future to obtain a degree either in clinical counseling or clinical psychology. He now works full-time as the enrollment and match specialist for BBBSCO. He enjoys reading, gaming with friends, and the outdoors.