From our Staff to our Advisory Board, Big Brothers Big Sisters has a compassionate and dedicated group of individuals on our side that are willing to do whatever it takes to help change children's lives for the better.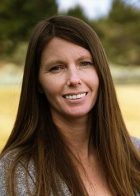 Jenn Davis
Program Director
A native Oregonian, Jenn began working with non-profits in college while at the University of Oregon where she graduated with a Bachelor of Science degree. Jenn has lived in Central Oregon since 2006 and has over 15 years of experience working with children and families. Jenn has worked in nonprofits as a Program Administrator and in direct service assisting families in reunification with their children and stabilization of families. Jenn has extensive experience working with at-risk youth, homelessness, commercial sexual exploitation of children (CSEC) and working with survivors of sexual assault and domestic violence. She has also been trained in child forensic interviewing. Jenn is committed to providing positive youth development services, providing trauma informed care in her work and believes in the strength and resilience of children and youth. Jenn's focus is growing the Big Brother Big Sister program as she has found that mentoring for youth is vital to enriching their lives and helps young people avoid negative behaviors and achieve success. Jenn spends her free time skiing at Mt. Bachelor, paddle boarding, exploring Central Oregon and spending time with her family and two dogs.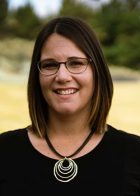 Elysia Kiyija
Match Support Specialist 
Elysia has been working with Big Brothers Big Sisters of Central Oregon since 2015. She grew up in Prineville and moved to Bend after working for an NGO in a village in Uganda for 2 years with her husband. Elysia and her husband, Keneth, moved back to the United States to start a family and now have 3 kids (Siena, Savana and Isaak). Elysia spends her free time camping, hiking and remodeling their home.
She tells us: "I love working for a mentoring organization because there are so many voices in the world telling a child that they can't. I love to be able to give them a mentor who will be there to tell them they can!"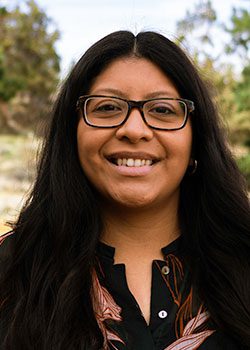 Gabriela Garcia
Match Support Specialist
Gabriela Garcia was a former Administrative Assistant before moving to Central Oregon from California, a little over a year ago. She has always wanted to work with families and believes in the vision at BBBSCO.  She has her AA in Child development, and would like to pursue a Bachelor's degree in a similar field. Gabriela is looking forward to serving the Oregon community as a Match Support Specialist. She is committed to support families and mentors through their experience in the program. She enjoys spending time with her family and friends, going on hikes, and exploring Oregon.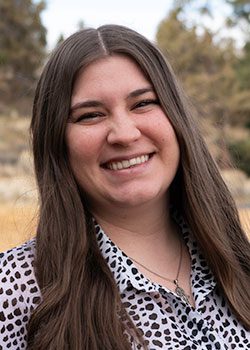 Kelley Lyons
Match Support Specialist
Kelley Lyons was a former Little Sister in 2002 and has worked with two other BBBS agencies in Southern and Northern California before moving to Central Oregon in 2019 to pursue a Masters in Social Work. Kelley is looking forward to serving our community as a Match Support Specialist with BBBSCO. She enjoys listening to true crime podcasts, exploring the PNW, and spending time with her family.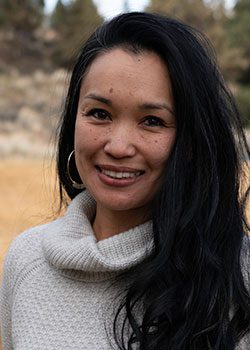 Shannon Abero Guerrero
Match Support Specialist
Shannon Abero Guerrero is very passionate about working with youth and devoting her time to those in need. She has was the High school Outreach Chair for the Pilipino American Coalition at Cal State Long Beach and worked with Disabled Student Services as well. After receiving a BA in Psychology, she worked for the Asian Pacific Islander AIDS Intervention Team, educating the community on safe health practices. After a year of working with APAIT, Shannon danced professionally in LA, toured with Asian Singers and was featured on Memoirs of a Geisha and The Ellen Show. While dancing, she helped serve youth in impoverished areas of LA. She helped tutor and coach a drill-team in Sylmar, CA as well as provide the art of dance and movement to at-risk youth in Santa Barbara , (where Shannon gave birth to her two beautiful daughters.)  After moving to Bend  with her family 10yrs ago, Shannon has been able to continue to share her love of dance with her many students in central Oregon as well as give back to the community. She is an active member of the Filipino American Association of the High Desert. Shannon  was also a pro-dancer for the Sparrow Club's Swinging with the Stars event in 2019 & 2020, which is a wonderful fundraiser benefiting children with medical needs. Shannon loves helping others and is very excited to be a part of the BBBS team!
Bella Ramirez
Match Support Specialist
Bella is very dedicated to helping youth in our community who have all the potential, but only need the opportunity, to grow and succeed.
Bella has experience working with all ages from infant-toddlers to 5th graders. Bella has previous experience working as a non-profit Program Assistant and as a Bilingual Dual Immersion reading teacher at one of our local Elementary Bend La-Pine Schools.
Bella grew up in Madras and moved to Bend in 2011. Bella and her husband enjoy camping, eating good food, hiking, and traveling on their free time.
(Photo coming soon) 
Payton Friess
Match Support Specialist
Payton received her Bachelor Degree from the University of Kansas in Public Administration with a focus in nonprofit management. Upon graduating she completed two years of service with AmeriCorps in Minnesota and Oregon. Payton has over eight years of direct service, program management and program development experience within the nonprofit sector. She is also a certified trauma informed yoga instructor, has her teaching English as a foreign language certificate (TEFL) and is a former Little Sister of the BBBS program. Payton is a global traveler and considers herself a lifelong advocate for children. In her free time she enjoys adventuring in nature, exploring new places, gardening, cooking new recipes and spending time with her dog and partner.
(Photo coming soon)