Mentoring Changes Lives
Redefining what is possible for children in Central Oregon:  Matching professionally screened adult mentors (Bigs) and kids (Littles) to help shape a child's future. 
Why Mentoring?
A mentor assures young people that someone cares, will be there through challenges, and help them see the strength in themselves. Mentoring has been shown to improve the futures of mentees through better grades, achievement of higher levels of education, and improved relationships. Essentially, young people with a mentor grow personally and have better social and economic opportunity than those who do not. Yet many kids in Central Oregon never have this opportunity.
For those who are mentoring, the experience not only offers the opportunity to have fun in our community and see the world through a youth's perspective, but builds leadership and management skills. It is an empowering way to touch the future.
Big Brothers Big Sisters of Central Oregon serves the Bend, Redmond, and Madras areas. We are a part of the nation's largest mentoring network solely supported by donors and volunteers. Be someone who matters to someone who matters.  Please join us to make a difference in a child's life.
Learn More!
During the month of January, Big Brothers Big Sisters will be holding informational meetings on how you can IGNITE POTENTIAL at the following locations.:
La Pine: Saturday 1/25 10:00am at Karen's Grounded Cafe
Wednesday 1/29 6:00pm at the American Legion
Bend: Sunday 1/26 12 - 3pm at the Bend Public Library's Volunteer Fair
Madras: Thursday 1/30 6:00pm at Rio Distinctive Mexican Cuisine
Volunteer for Winterfest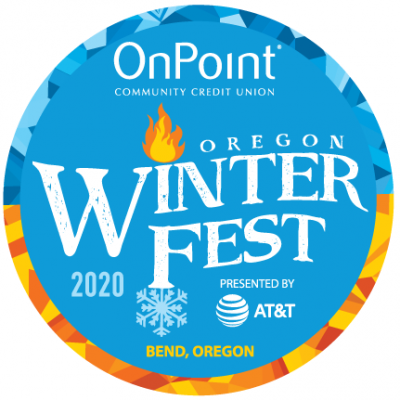 Big Brothers Big Sisters has been chosen by Lay It Out Events & OnPoint Community Credit Union as the beneficiary of Winterfest 2020.  Winterfest will be held February 14, 15, & 16, 2020.  
BBBSCO has agreed to assist by providing volunteers during the event at the 3 entry gates (Bridge, Brewery, & Boxcar Gates).  Each Gate will have varying shifts for each of the days with each shift ranging from 3 to 5 hours long.  
I am asking if you could help out by having your staff and residents (if applicable) to volunteer for a few of the shifts that weekend.  Each volunteer will be allotted an entry ticket to the event for assisting. 
Sign up is really easy on our online sign-up form.  Click here or the link below to be directed to the sign ups.  Please fill out the required fields: name, email, contact phone and click the SUBMIT and SIGN UP button. 
(One Note: after signing up make sure to scroll ALL THE WAY TO THE BOTTOM of the page to click on the 'Submit and Sign Up' button in Light BlueGray – it's a little hidden at the very bottom of the page.  DO NOT CLICK ON THE AD WITH THE GREEN BUTTON. Sometimes it's there, sometimes it's not.)
Nominate a Big With A Badge
BBBSCO is thrilled to announce our Bigs with Badges Program.  Our goal is to match 10 children this summer with a mentor who is a badge wearing employee to help bridge the gap between law enforcement and the community.  If you are, or know a person who is in any type of law enforcement, a paramedic or is a  fire fighter, please nominate this potential Big by calling 541-312-6047!

Ashton Eaton's PSA
Our Mission
Our Mission is to create and support one-to-one mentoring relationships that ignite the promise and power of youth.