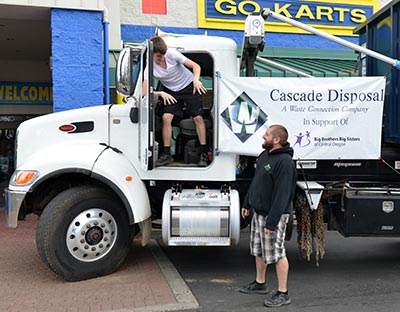 As the date approaches, to register, donate, or otherwise get involved, visit our Bowl For Kids' Sake Website
What is Bowl For Kids' Sake:
Bowl For Kids' Sake is the party after the fundraising.  By bowling with us or making a donation to a bowler (or both!), you help us carry out our mission—to provide children facing adversity with strong and enduring, professionally supported one-to-one relationships that change their lives for the better, forever.
This year's theme is DEFENDERS OF POTENTIAL: Come dressed as your favorite superhero!
Who:
Companies, families, and friends who want to support the mission of Big Brothers Big Sisters while having fun.  Get a team of 6 people together and reserve your lane today!
Plus, creating your team is easier than ever with our new fundraising platform, which allows each participant to create their unique fundraising page through Facebook or email, displays individual and team fundraising goals, and shows which individuals and teams are in the running for the most money raised, and who will win the grand prizes!
When & Where: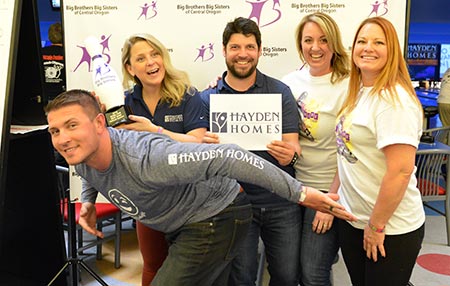 April 24th, 2020 - Time TBD PM, Sun Mountain Family Fun Center
Flight One: 4pm - 6pm
Flight Two: 6pm - 8pm
Ways to get involved with Bowl for Kids' Sake 2020:
- Become a Bowl for Kids' Sake Sponsor
- Register as a Bowler or Team Captain
- Donate to a Bowler
- Thank one of our 2019 or 2020 BFKS Sponsors
Be a Bowl for Kids' Sake Sponsor
Your company or organization is invited to become a 2020 Bowl for Kids' Sake sponsor! Sponsor packages range from $1000 to $3500. Depending on the sponsor level you choose, your company or organization can get exposure through signage at BFKS events, logo on our official BFKS t-shirt, verbal acknowledgements at events, name in advertisement/media/social media, your logo on our website and more. For details on becoming a 2019 Bowl for Kids' Sake sponsor, contact us at 541-312-6047 or see our online sponsor packet.
Donate to a Team or Bowler
If you can't make it to one of 2020 Bowl for Kids' Sake events but would still like to donate, you can go onto our 2019 Bowl for Kids' Sake fundraising site and donate. Be sure to include the name of the bowler and team you are supporting, as there will be prizes they can win.  Or, you can contact Big Brothers Big Sisters of Central Oregon at 507-312-6047 for information on how to make a separate, individual donation to Bowl for Kids' Sake.